AI tailored for professional copyeditors
For more than 20 years, Scribendi has been the leader in online editing and proofreading for English documents. Every day, we work to deliver better services through our development of new technologies. Our commitment to innovation helps people from all over the world get their messages across effectively.
Scribendi Accelerator
We have leveraged two decades of experience to make the work of English language editors easier with the Scribendi Accelerator, letting them focus on what matters most: overall composition and human feedback.
Scribendi Classifier
The Scribendi Classifier makes the ordering process easier by enabling genre classification at an extremely high level of accuracy to suggest the right revision service for any document.
Who should use this tech?
You can use our tech if you have an in-house editing team that reviews English documents or if you produce a lot of written content in English but have little time for revision. We offer many specialized products and services to perfectly suit your needs. Some fields that can apply our technology include:
Press

Academia

Publishing

And More
---
AI Research
Check in for the latest AI research along with updates on our own tech.
---
Our Advisors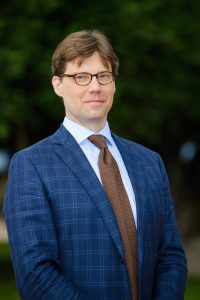 Sampsa Samila
Sampsa Samila is an assistant professor of strategy at IESE Business School where he teaches courses on business strategy, innovation, and artificial intelligence. He has studied innovation extensively, ranging from regional innovation ecosystems to collaboration networks in science and innovation. He is currently engaged in a large-scale project on the future of organizations, covering technology, culture, gender, and ethnicity, and understanding the effects of artificial intelligence on strategy and competition. He is the academic director of a new program on artificial intelligence for executives at IESE Business School.

Learn More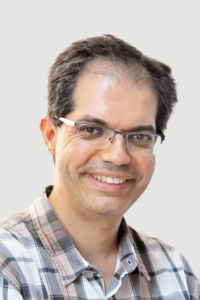 Pascal Poupart
Pascal Poupart is a Professor in the David R. Cheriton School of Computer Science at the University of Waterloo, Canada. His research focuses on the development of algorithms for machine learning with applications for natural language processing, health informatics, computational finance, telecommunication networks, and sports analytics. He has made substantial contributions to the development of reinforcement learning algorithms. His current projects involve probabilistic deep learning, robust machine learning, data efficient reinforcement learning, conversational agents, automated document editing, adaptive satisfiability, sports analytics, and knowledge graphs.

For a full biography, see https://cs.uwaterloo.ca/~ppoupart/biography.html.

For Pascal Poupart's University of Waterloo profile, see https://cs.uwaterloo.ca/~ppoupart/.
---